10.00 AM – 10.00 PM (Moscow Local Time, GMT+3)
Conference language Russian and English
with consecutive translation
First International Online Conference on Transactional Analysis
«While everyone's at home»
The functionality of psychology is especially seen during times of stress. Strengthening one's Adult to create a secure foothold in the outer world and to provide a safe inner space has become the top-priority goal nowadays. Within the framework of the conference we would like to review various aspects of experiencing stress through the prism of clear and deep conceptions of Transactional Analysis.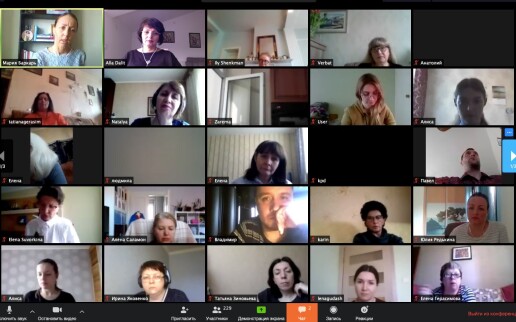 You can become a conference speaker or a co-speaker, or hold group supervision.
Choose your conference room according to your TA certification.
Upon agreement with a speaker, some presentations might be recorded. After the conference these records may be provided to audience according to the conditions of the speaker.
In the situation when the whole world is locked at home and experiences keen hunger for social interactions, we all need strokes. Many meetings, seminars, consultations have been transferred to online form. Those working with people are experiencing bigger workloads. We decided to take care of you, the people who looks after others and supports them. Thanks to our vast experience in online training, we know how to organize communication processes in the internet so it would be as close to real-life interactions as possible. We opened comfortable rooms in ZOOM online service. For two days you can freely roam between the rooms, listen to the presentations of your colleagues and socialize in lounge rooms. Just imagine how it would be in the real world – people wander around in corridors, greet each other, choose seats and accommodate themselves. They smile at each other, shake hands, exchange contacts.
Let's create a rich professional and personal environment! Are you with us?!
Room
Concha de Diego Morales
The conference is supported by